Product Reviewed:


PC Tools Registry Mechanic 2011

Manufacturer:
PC Tools Pty Limited
Level 7, 181 Miller Street North
Sydney, NSW 2060, Australia
Product Description:
Registry Editor.
Requirements:
Operating System: Microsoft Windows7 (32bit, 64bit),
Windows Vista SP1+ (32bit, 64bit), Windows XP SP2+ (32bit)
Retail Price:
$US 39.95
$Can 49.95

Reviewer:


Don Hughes

Date Reviewed:


November 8, 2010.
Positive Features:

Easy of use
Simple interface
Will not crash system
Good Value for your money

Negative Features:

No program search ability
System Gauge not accurate
cannot fix some errors-you must mark ignore
Reviewers Comments:

Over the years, many articles have been written in PC magazines, online web sites, and Tech TV shows debating the subject of using a registry editor on your Windows PC or Laptop. The debate is just like people split over political party lines varied as are PC consultants/technicians over the need to use a Registry editor on a PC or Laptop. In addition read any windows help file and you will find this warning: "Before you make changes to a registry key or sub-key, we recommend that you export, or make a backup copy of, the key or sub key." This is excellent advice and a warning every end user should heed before attempting to use any registry editor. Thus if using the Reedit edit command or Registry Mechanic on your system causes system problems you can recover,...hopefully.

What is a Windows registry file? Simply put the registry is a database in Windows, which contains important information, covering the system hardware, installed programs, and information on all users accounts. If you make an error editing the registry file, this could render your PC/Laptop unusable. The good news is most new utility programs for editing registry databases usually warn a user to make a back before applying changes. If I have learned one lesson during my many years in tech support that is back-up before you edit. The PC Tools web site states: "Registry Mechanic offers easy-to-use optimization tools to speed up and improve the stability of your Windows7, Windows Vista7, or Windows XP PC. No matter your level of expertise, Registry Mechanic safely cleans, repairs, and optimizes the registry and automatically backs up changes for future recovery. Now included are essential tools to fix Windows security loopholes. Permanently erase your Internet activity, personal files, and free space to keep your information away from prying eyes. A few years ago, I came across the PC Tools web site and was cautious as to their claim of 'Easy to use, regardless of level of expertise, and safe to clean your registry.' Then, I downloaded a copy to install and test. I was impressed with PC Tools Registry Mechanic utility's ability to remove registry clutter that I purchased a copy for my office Computers. The simplified interface makes PC Tools Registry Mechanic easy to use for a novice or pro alike. A novice user can run Registry Mechanic without fear of crashing his or her PC or laptop. A registry cleaner will help speed up your computer, so it will run faster and better. PC Tools added new items to Registry Mechanic 2011 to aid users in maintaining their computer systems. The New 2011 Registry Mechanic, Optimizes Windows performance, Protects privacy and personal information when on the internet, securely delete files, 'bleach' free space and deleted files using the Department of Defence standards. Cleans Plug-ins, clean the history of 100+ third party programs, and has a scheduler allowing you to set and forget optimizing system performance. PC Tools have constantly based their entire software programs interface with the same look and feel, making it easy for a novice to work with any of their programs. The major changes are behind the interface and the way it works with Windows or Mac products. For most users PC Tools Registry Mechanic will aid them in keeping their PC in tune and remove extra junk in the registry. The program's interface is easy to understand and use. In addition, I must add, I have never had the utility cause a system failure in hundreds of tests. Registry Mechanic does exactly what the company claims it will do for any end user. However, I am not a big fan of the new gauge on Registry Mechanic Interface in 2011 as in testing I have found the gauge readings annoying and not 100% accurate in testing on an XP, Vista and Windows 7 PC and Laptops. Another feature lacking in PC Tools Registry Mechanic is the ability to allow a user to search the registry for a specific entry, and edit/delete the entry.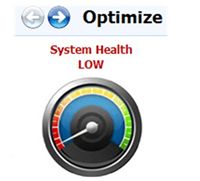 In spite of my misgivings, PC Tools Registry Mechanic represents an easy-to-use software and good value for the money. PC Tools Registry will help the end user keep the system running more smoothly. In addition, the PC Tools utility is very handy utility program for any user be they novice or expert. You can download trial versions of PC Tools products and run the utility, however, if it does find several errors you will have to buy the full version to clean your PC or Laptop and fix all the errors. I recommend buying the utility and installing the program. At $49.99 Canadian for three computers it is a good deal for the money.
---
GCR Overall Rating (out of 5):


---
Visit Their Web Site:
http://www.pctools.com/registry-mechanic/
Want to comment on this review? Please send comments to: publisher@greatcanadianreviews.ca

Back to New Reviews